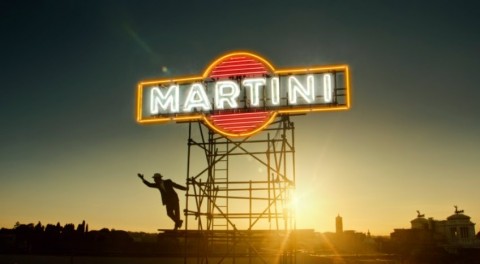 MARTINI is gearing up for a global renaissance with the launch of its new brand platform - BEGIN DESIRE.
#BEGINDESIRE is a stunning new vision for the world's most celebrated vermouth and sparkling wine brand that aims to engage a new generation of MARTINI drinkers.
It communicates a sense of possibility at the heart of the MARTINI brand, its Italian roots and the brand's core values of artisanship, unstudied sophistication and living with passion and authenticity.
The platform is being driven by a captivating new film, directed by Jake Scott of RSA Films, that recently launched on YouTube and on TV in Italy on 26th October, before featuring across Europe from November. Shot on location in Rome, it opens with a white-clad waitress, who is clearing tables when she discovers a message scrawled on a napkin by a mysterious stranger, which reads "BEGIN DESIRE". The stranger, whom she spots standing on a roof top by a vintage MARTINI sign, guides her to an alleyway, where she is swept along by a crowd which appears from nowhere.
Like a single white flower floating on a rushing river, the waitress is carried by the throng through the streets of the Italian capital, where further invitations to BEGIN DESIRE catch her eye. Her journey continues until she arrives at a train station, where the crowd mysteriously vanishes, leaving her with nothing but a suitcase at her feet. Picking it up, she boards a waiting train – and sets off to her future.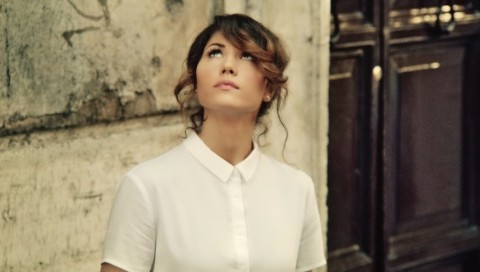 In a case of art imitating life, the lead role is played by beautiful newcomer Elena Mirela, who was working as a real-life waitress in a bar in Rome, when she was spotted by Jake Scott and his crew, and cast immediately!
The film – part of a multi-million Euro cross-media campaign encompassing outdoor, social media, digital, television and public relations – will be seen across Europe from 26 October 2014, as MARTINI proudly reaffirms its position as the world's most celebrated vermouth and Italian sparkling wine.
Source: http://great-ads.blogspot.com/
---