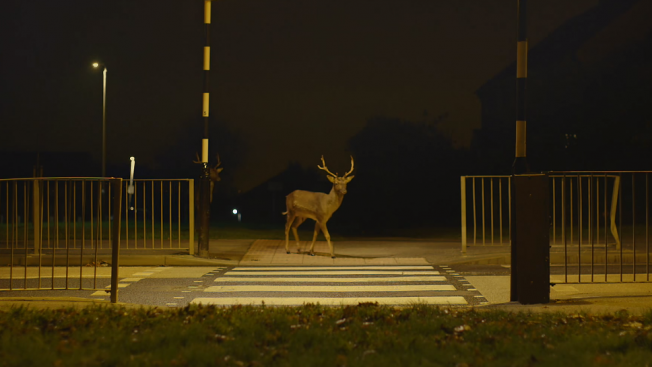 Sometimes, the most attention-grabbing thing you can put in an ad is silence.
That's definitely the case with this lovely ad from Canon Europe and agency JWT London.
The 90-second spot features footage carefully gathered from a London/Essex suburb near Epping Forest, where deer emerge each night to roam the streets, yards and parks while residents sleep.
The wonderfully minimalist ad was produced and directed by Jonathan Glazer, whose extensive commercial work includes Sony Bravia's "Paint" and Guinness' "Surfer"—considered by many to be one of the best ads ever made.
In case you're wondering how all this ties in to Canon, you can visit the campaign site to learn about the techniques used to shoot the footage. A previous installment in the "Come and See Campaign" went for a very different tone by capturing the action and adrenaline of "gladiator football." 
Source: http://www.adweek.com/
---