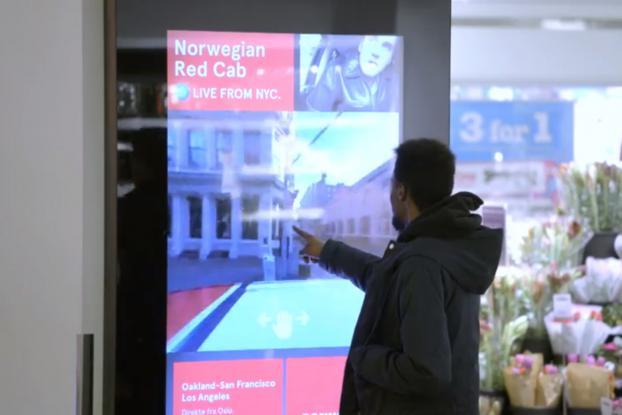 Norwegian Airlines' interactive screen connected Oslo with a Manhattan cab.
To promote its direct long-haul service to New York, Norwegian Airlines invited shoppers in an Oslo mall to take a virtual taxi ride around Manhattan.
Agency M&C Saatchi Stockholm and production company Stopp erected an interactive digital screen that connected live with a custom-designed Norwegian taxi.
People who took part could choose where to go, and control the 360° live stream camera on the roof of the car while the driver gave them stories, information and funny anecdotes about the city.
Source: http://creativity-online.com/
---